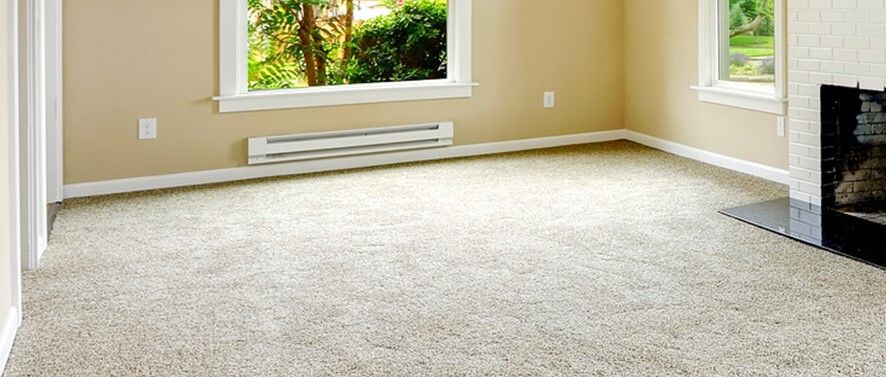 Carpet flooring has a number of benefits over other styles of flooring including: hardwood, laminate, vinyl, and other solutions. These flooring options all have their own appeal and benefits and choosing the right one for your home depends on how you want your home to feel. Take a look below at some of the benefits of choosing to install carpet in your home or commercial space:
Comfortable, soft and warm
Sound absorbing fibers and proper carpet cushions mean quieter rooms – carpet is always a popular choice for hallways, theaters and bedrooms
Carpeting options for pets that protect against stains caused by pet accidents. Even carpet options that make vacuuming pet hair much easier.
Low to medium periodic maintenance
Loop Pile Carpet
Loop pile carpet is long lasting and adds the perfect welcoming touch to your living spaces which means you can find a carpet to complement not just your style, but your entire lifestyle. Our range of loop pile carpets are soft, comfy and durable which makes them ideal for family life. Loop carpets are not suitable for homes with cats or dogs however as claws can get caught.

Cut Pile Carpet
Cut pile is a style of carpet that is sheared, exposing the ends of the carpet fiber.  Cut piles come in different lengths and thicknesses.  They are the most popular styles of carpet today and tend to be softer underfoot and to touch than loop pile carpets.  Cut pile carpets work well for a whole house type carpet. When selecting a cut pile carpet, one of the most important things to look at is the twist.  Cut pile carpet contains a twist which helps it stand up and resist matting and crushing. The tighter the twist, the more durable your cut pile carpet will be.

Carpet Installation
We specialize in the installation of premium carpeting for homes and businesses who want to update their spaces. Our team combines national buying power with personalized, detailed service to understand your needs and to give you a variety of carpeting selections, at an exceptional value.