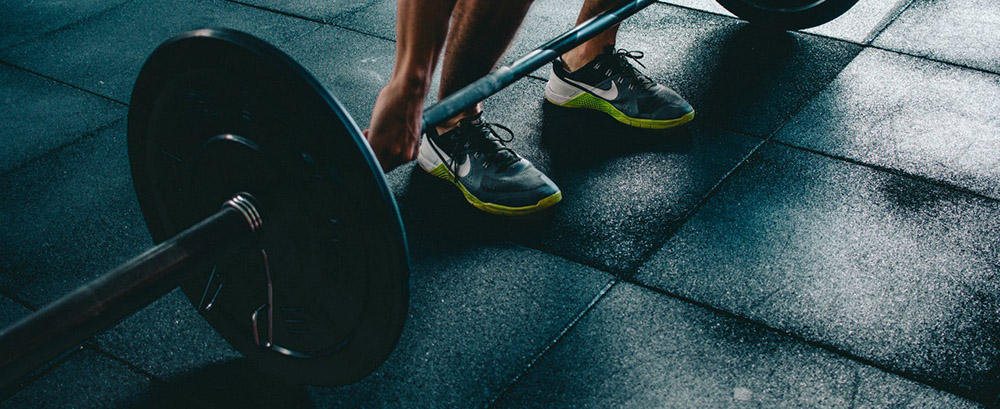 Gym Flooring
When it comes to the decision of installing gym flooring, it is essential to know the purpose of the flooring before finalizing one. This is one of the important tasks that are not done by many people but should be taken into serious consideration when settling on the gym flooring option.
Going to the gym is the most important activity in human lives as one has to be sure of leading a healthy lifestyle. This is the reason why it is especially significant to be aware of the kind of gym floorings that you will be installing in your home gym or if you own a gym then in your work gym.
Rubber gym flooring is becoming the most popular with commercial gym owners because of the fact that gym floor tiles possess a lot of perks.
The primary benefit is linked with the gym flooring is that fact that they do not cause any accidents. This is chiefly because the gym flooring softens the fall and helps in reducing the chances of slipping that can lead to the athletes to fall on the floors especially on the ones face or back.
Since there are many risks that come with the gym because most of the people sweat and the gym flooring is capable of getting extremely wet, people are well guarded if they fall, if the gym floors are made of the rubber although the chances of slipping are lowered.
Size : 20×20(inches).
Colors Available: Black terracotta, Green, Blue, Grey, and more.
Thickness of rubber flooring: 10,15,20,25mm
Sports Flooring
Braavo is a premium cushioned sports flooring designed keeping in mind the modern day requirement of a floor that is heavy duty but soft enough for a comfortable and jerk free workout in a gym, sports court or a fitness / wellness centre.
The highly resilient wear layer is produced using specialty resins that takes care of the heavy abrasion loads. The 'Impregnated Glass Fibre Tissue" reinforcement provide a very high dimensional stability and lay flat properties to the product in any weather conditions. The surface is specially treated with PUR surface treatment for easy maintenance. The densely compacted cushioned base layer absorbs the jerks and also adds to the acoustical property of the floor.
Salient Features
Specially formulated high abrasion resistant wear layer which makes it "T ' rated.
Superior shock absorbing cushion base layer.
These floorings are Glass Fiber Tissue (GFT) reinforced for lay flat, low shrinkage, dimensional stability & strength.
The product is suitable to heavy traffic areas.
Application area : sports courts , fitness centre , Schools, Yoga centers, hospitality , etc.
Thickness available from 4.50 mm to 8.00 mm.
Width available: 2.00 mm. x 15mtr
PUR (Polyurethane) surface treatment enable easy cleaning, scratches resistance & dirt accumulation and also ensures quick cleaning/ mopping.
Braavo flooring is recommended for indoor use only.
DIMENSIONS AVAILABLE
Thickness          4.5 mm, 6.5 mm
Roll width         2 linear mtr
Roll length        15 linear mtr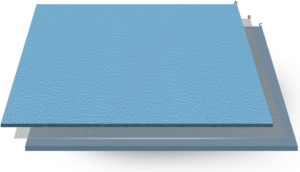 A. Wear Layer

– Solid Wear Layer

B. Glass Fibre

– Provides dimensional Stability

C. PVC Foam Layer

– Provides underfoot comfort

19db sound absorption

Easy to turn and twist, great grip

Great to absorb shock from knees and back

Suitable for sports like basketball & football

To ensure smooth playing surface

Great for running and jumping
Gym and Sports Flooring Installation
We specialize in the installation of premium Gym and Sports Flooring for homes and businesses who want to update their spaces. Our team combines national buying power with personalized, detailed service to understand your needs and to give you a variety of Gym and Sports Flooring selections, at an exceptional value.
Gym and Sports Flooring Applications