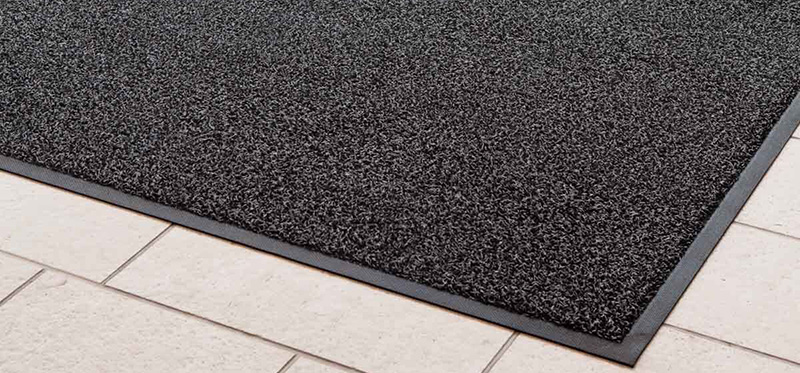 We often overlook the importance of things as simple as a mat that has a list of benefits to give us. Apart from its artistic application in homes, it is a basic member of any office infrastructure. Matting highlights the visual representation of a workplace and acts as a significant safety and cleanliness tool.
Reports find that thousands of people get injured while entering a commercial building. These accidents are attributed to slips, trips, and fall due to loose soil, sand, puddled moisture from pedestrian footwear and sometimes due to poor-quality and undersized mats installed near the entrance.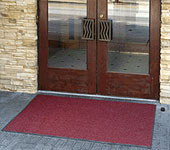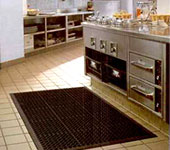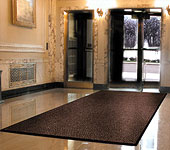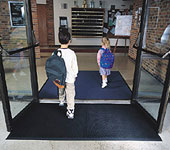 Entrance Mats
Our range of entrance floor matting can be used in interiors as well as exteriors. Entrance floor mats help user to build a first line of defense to prevent dirt and moisture from entering client premises and causing damage to the flooring.
It may be wet and muddy outside (or, Life can be messy) – but now there's an easy way keep entryways and lobbies looking clean and inviting without constant mopping and vacuuming.  Matting traps dirt, debris and moisture by the door, to help floors throughout your facility stay safer, cleaner-looking, easier to maintain and less likely to be damaged by tracked-in dirt.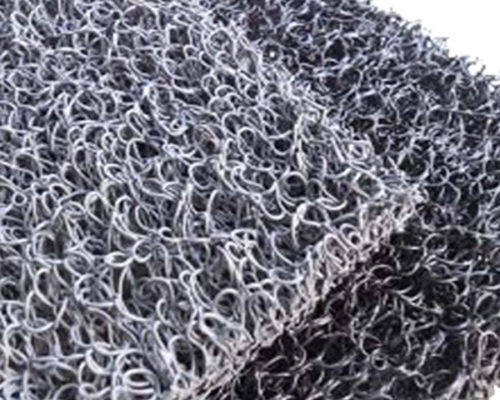 Heavy Duty or Trapper Loop Entrance Mat
Trapper Matting Traps, Hold & Hides Dirt is a vinyl looped construction – An ideal mat for front entrances/exit areas. The unique 'loop' pattern gives it excellent properties for the retention of dirt, dust, debris and fluids from dirty feet and footwear and also allows for easy cleaning when soiled. It is mat dyed and is available in solid grey & dark red colors that either stands neutral or gives a red carpet ambiance of your entrance.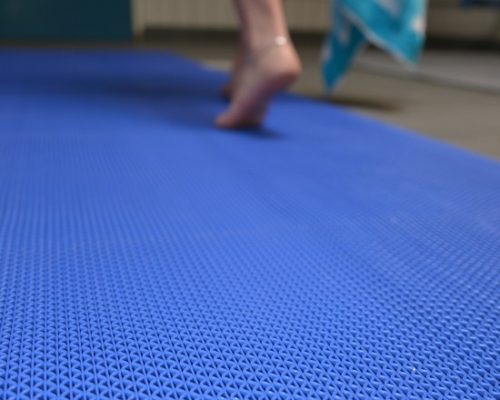 Anti Slip Mats
Hygienic matting creates a healthier and safer environment in shower facilities. The wave design creates a slip-resistant yet comfortable walking surface for bare feet. Anti-bacterially treated vinyl prevents growth of fungi or bacteria and promotes hygiene in wet areas such as locker rooms, swimming pools, saunas, and showers. Open structure for easy draining of water, soap, shampoo and lotions where dependable sure footing is essential.
Easy to clean and requires only minimal maintenance.
Wave top surface
Anti-bacterially treated vinyl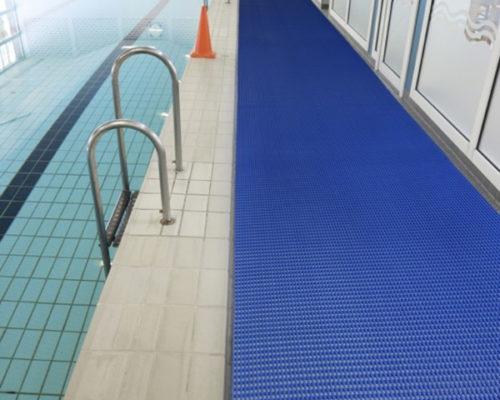 Swimming Pool Mat
One of the most common causes of swimming pool accidents is slips and falls. In and around shared changing rooms, locker rooms, swimming pools and showers are a slip hazard with wet, slippery and cold floors. Plus the use of shampoos, soaps and oils often compound this problem.
So hygienic mats are also designed to provide secure footing where excess water, oils and shampoos would otherwise make floors or tiles slippery. The anti-slip surface is designed to provide traction, while still being comfortable and warm for bare feet. The gripper base prevents the mat from sliding or shifting.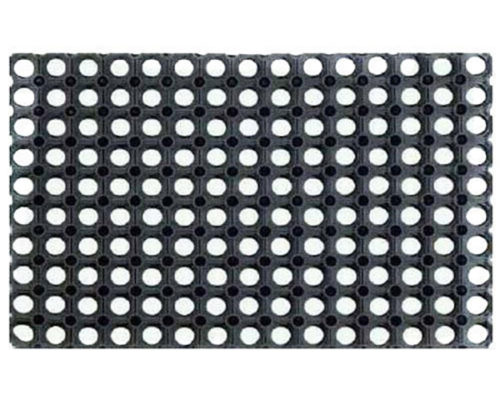 Rubber Hollow Mats
The most commonly used rubber mat, the rubber hollow mat is a basic rubber mat with circular holes to drain off water accumulated mud and snow.
This tough hexagonal hollow mat is a classic mat, built to last. Tough and highly durable these mats are a heavier variation of the hollow mat with 6 sided holes instead of round ones to drain off water, accumulated mud and snow. Available sizes- 40×60 cm, 60×80 cm 100 x150 cm, Available thickness- 22 MM
Electrical Insulation Mats
Electrical Insulation mats for electrical purposes are used for the safety of electricians by providing the insulation against electricity and preventing the electric shocks. It is effective for both AC and DC installations. Synthetic Insulation Mats or Poly Elector Safe Mats are available both for H.T & LT Voltage Panels with the system voltages up to 66 kV ac and 240 V dc.These insulating mats can have safety related benefits as well as ergonomic benefits.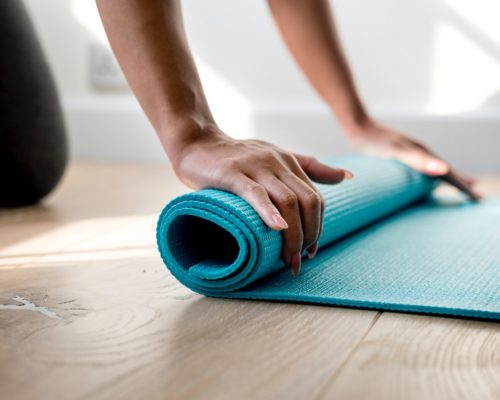 Yoga Mats
So you want to buy your next yoga mat but are confused with so many choices available ? Don't worry, you are not alone who is feeling like this. With so many options available in the Indian market and new products being introduced every next month it difficult for everyone to choose the best yoga mats.
Sometime you may think that there may not be big difference in the all these yoga mats, after all its just a mat on which I will do my yoga assans. You are wrong,  having a yoga mat with correct traction, thickness and material is going to make a big difference to your comfort and stability.  Selecting the right mat also depends on the style of yoga you practice.
There are mats available for a wide variety of uses such as gym, general fitness, pilates, exercise, aerobics etc. Therefore you have to clearly understand your needs before you decide to buy a mat.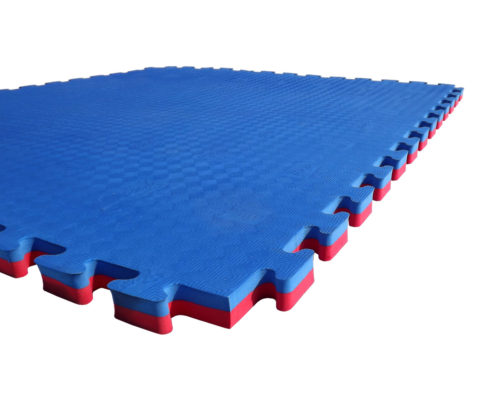 Kabaddi Mats
We make use of high density Eva foam with soft core in the middle in the production of superior quality Kabaddi Mats. The Kabaddi Mats offered by us are highly appreciated among you for their unique properties such as easy to assemble & dissemble and longer life.
These Mats have interlocking systems that offer the opportunity to assemble the same as per your requirements to create an individual surface. Further, these Kabaddi Mats protect you from getting injured and reduce the strain.
Note : We can customize our range of Kabaddi Mats as per your provided specifications in terms of size, thickness, color, etc to meet your individual demands.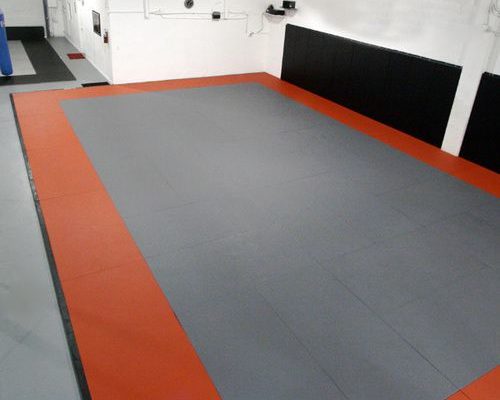 Judo Mats
These Judo Mats are designed and manufactured using high quality Japanese synthetic rubber, Eva foam and other allied materials in compliance with the set industry norms & standards. The Judo Mats offered by us are a unique combination of comfort and durability. These Mats are washable, damp proof, durable and resistant to wear & tear. Available in a wide variety of sizes, thickness and length, these Aerobic Mats can be customized as per your requirements and are offered at industry leading prices.