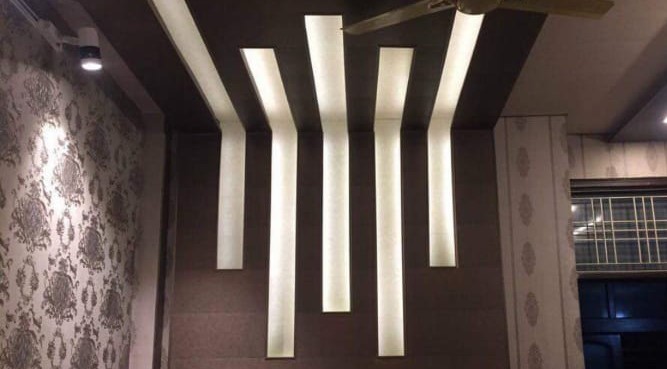 Wall Panels
Wall panels have come a long way from the dated mid-century installations. These days wall panels present a variety of advantages for your house, as well as ultra-modern materials, low-maintenance and easy fixings. As a result, when considering remodeling project in your house, primary think about selecting wall panels. In addition, read here five main advantages of installing wall panels in your home.
1. Modern materials
Wood may be the most customary material used for wall panels and the primary one that comes to your mind, however it's definitely not the single one accessible option. MDF is one of the most widespread multiple materials, because it has the advantage of flexibility when it comes to compound textures, layouts and models. Melamine is one more widespread option that allows more original wall decor and high impact features. Polyurethane panels give a surface various highly developed designs and materials on the marketplace nowadays.
2. Various design options
Take into account that when you're shopping for wall panels, you'll have your pick from various models, lots of which reproduce natural wood grain. Others make use of faux materials to imitate sandstone, brickwork, limestone, stone and even bark.
3. Minimal preservation
Take into account that wallpaper and basic painted walls may seem like trouble-free way out for your walls, however they frequently need constant maintenance. As both of these methods can be a focus for scratches, spots and pockmarks, wall panels in reality oppose impact. That denotes that with wall panels, you can relax easy without having to do regular touch ups and wall repairs.
4. Better durability
Wall panels normally have a long life, even with minimal upkeep. What isn't clear, on the other hand, is that they can as well assist to make longer the life of your walls themselves. As a result, by protecting your walls from deterioration, they guarantee that significant structural elements of your home can live even longer.
5. Easy installation
Keep in your mind that when it comes to wall panels, fitting is much easier than it looks. In actual fact, not like other types of wall decor components, you don't even have to be anxious about various grout lines, bare glue or other remains of installation.
Wallpapers
There are several benefits to using wallpaper over simply painting a wall in your home. Perhaps, the most obvious benefit of using wallpaper is the huge variety of decorating options you have.
With wallpaper, you can choose from hundreds of patterns, colors, and design. Some wallpapers can be painted, allowing you to put some texture in the room while still adding your favorite paint color.
You can even vary the way the wallpaper is placed in the room. Some rooms look great with a wallpaper border in the room, while others look best with a full wallpapering.
Wallpaper is easy to clean. Most of today's wallpapers are coated so that they wipe clean from common household marks.This makes your wall covering more durable than some paints, which fade over repeated scrubbing.
For rooms where the walls are prone to get dirty, wallpaper is a great option. Besides being easy to clean, the patterns on the paper will help hide dirt and smudges.
Finally, wallpaper can hide blemishes in the wall's plaster far better than a coat of paint.
Wall covering Installation
We specialize in the installation of premium wall covering for homes and businesses who want to update their spaces. Our team combines national buying power with personalized, detailed service to understand your needs and to give you a variety of wall covering selections, at an exceptional value.