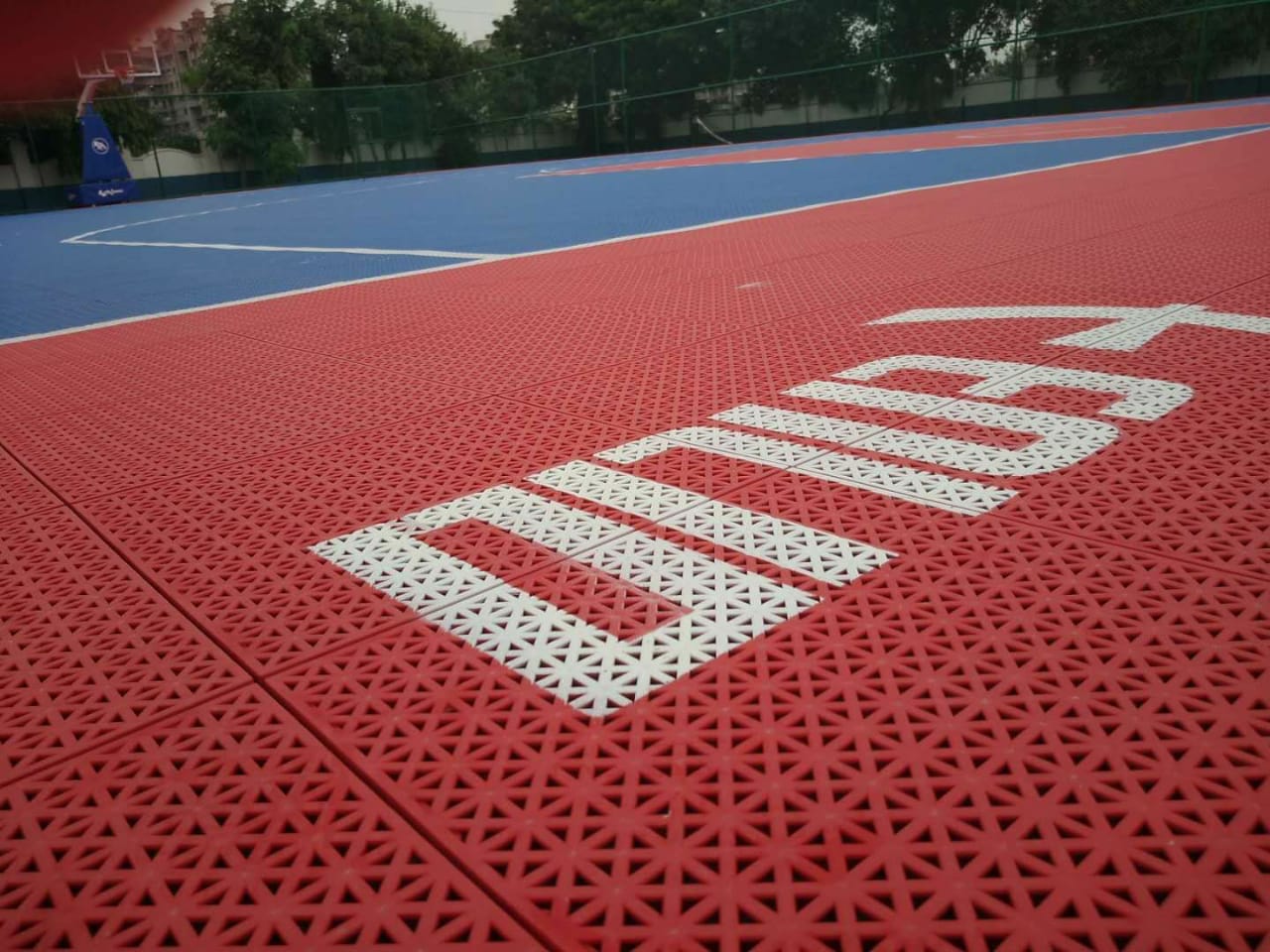 These multi-purpose modular sports flooring, available in several varieties that are suitable for endless applications. These 12" square interlocking plastic tiles connect in all directions to create a durable raised surface. Modular Sports Tile is extremely easy to install and dismantle, making it especially ideal for applications such as tournaments, field days, basketball courts, and volleyball courts. These tiles are built to last, but should one become damaged, simply pop that tile out and snap a new tile in its place. These Inter-locking Modular Sports Tiles or Polypropylene Tiles (PP Tiles) can be mixed and matched in your team or corporate colors to create patterns or delineate different areas.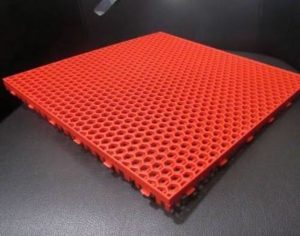 These lightweight economical plastic tiles snap together with a unique clip and loop connection system that does not require tools or skilled labor.
Add edging and corner pieces as required to finish your floor.
Simple to install, clean, transport and store
Each Modular Sports Tile sits on over 900 ribbed support pillars for kinetic impact and shock absorption. These ribs help distribute weight and allow water and other liquids to flow underneath.
Striping and lining are available for game courts as well as foam underlayment for sound dampening properties.
These multi-sport and multi-purpose products are bright and robust and come with a warranty of 16 years, and estimated life of over 20 years, thus ensuring greater return on investment. It is suitable for every level of play – amateur, training and competition. Varying degree of shock-absorption systems, extensive choice of colours, logo creations, portability…all add to making it an ideal choice for your Basketball courts.
The inter-locking modular sport tiles are meant for pretty much every sport – indoors or outdoors, and absolutely suitable for any non-sports activity on them. These can be re-located; thereby providing the best return on investment.
Ideal for any sport (basketball, Futsal, tennis, badminton etc)
Ideal for multi-purpose usage (gymnasium, anniversary functions, social gatherings etc..)
Injury-free
Low-to-no maintenance
Non-stop usage round-the-clock
Modular Sports Tiles Installation
We specialize in the installation of premium Interlocking Modular Sports Tiles for indoor and outdoor sports grounds. Our team combines national buying power with personalized, detailed service to understand your needs and to give you a variety of Interlocking Modular Sports Tiles selections, at an exceptional value.
Modular Sports Tiles Applications