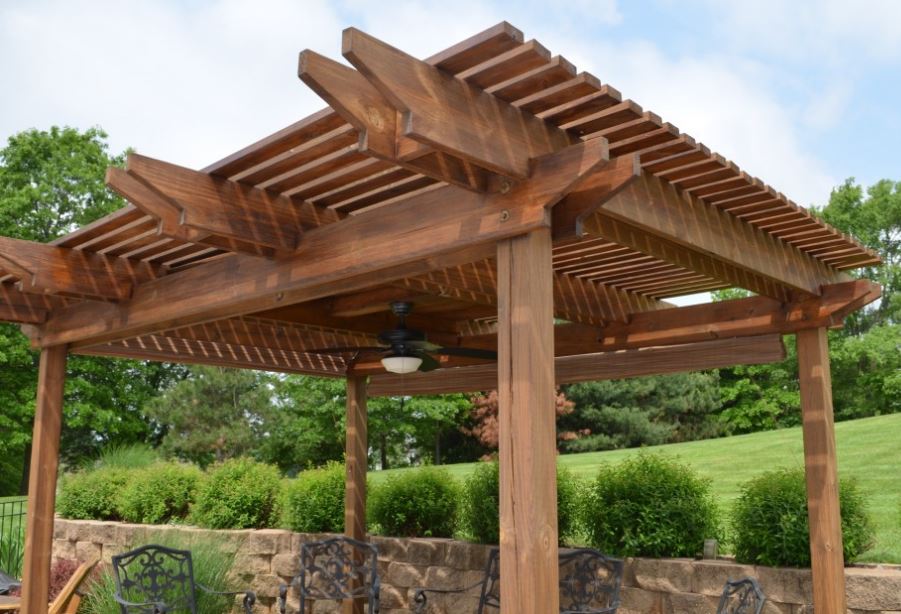 A pergola is a backyard shade structure with an open-lattice roof supported by columns or posts. Pergolas are not designed to completely block the sun, but to provide relief from direct sunlight, while allowing air to circulate freely. Most pergolas are free-standing, but a pergola can be attached to your home if you wish.
What is the best spot in my backyard for a pergola?
A pergola can be placed nearly anywhere in your backyard, but common locations include over an outdoor dining area, along the side of a pool, next to an outdoor fireplace, or over a hot tub. A pergola can also be constructed over a pathway to provide a dramatic entrance into your yard or garden.
Wooden Pergolas Installation
We specialize in the installation of premium Wooden Pergolas for homes and businesses who want to update their spaces. Our team combines national buying power with personalized, detailed service to understand your needs and to give you a variety of Wooden Pergolas selections, at an exceptional value.